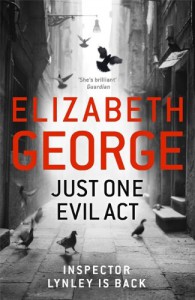 The first chapter <3 It was so beautiful. Lynley went out and had fun (and he had his butler with him but told him he should pretend they were school-friends because he didn't want to appear that posh fat chance) and was happy.
Then of course Elizabeth George happened and nobody can be happy in her books for more than 10 pages so immediately disaster happened in then it got worse.
I have feels now. A lot of feels.